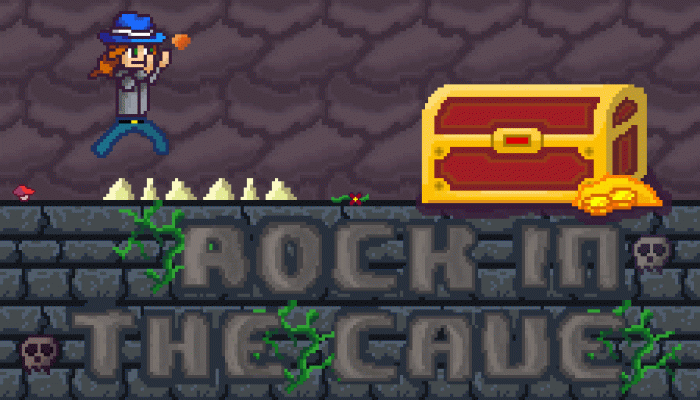 Rock in the Cave
Rock in the Cave is a fun game that combines arcade, pixel art graphics and, of course, strategy.
It's a "on hold" project from 2016, but in short time we want to revive it.
The cute graphics and plot of the game create an enjoyable enviroment for relaxation and for the future, we hope that this project will be free to play for everyone!